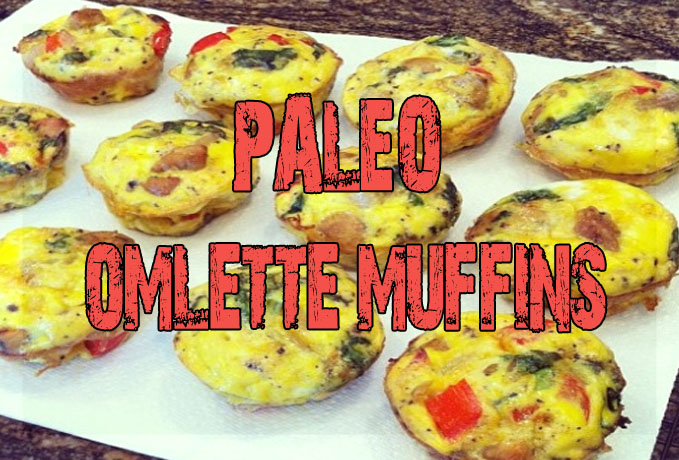 Best Paleo Diet Recipe- Omelet Muffins
Are you on the lookout for healthy paleo diet recipes? There are countless examples that you could choose from, given the wide range of food products that are allowed in the paleo diet. However, if you don't know where to start, you may want to try these suggestions for simple recipes that will give you a good start, saving time and getting accustomed to preparing food in the paleo way.
Here we provide you with a few paleo diet recipes in simple steps which you can follow regularly to remain healthy. These recipes are carefully planned and designed to boost your stamina and keep you lean at the same time. Moreover, all of them taste great and you will not even feel like you're on a diet. The paleo lifestyle is, after all, more than just a diet – it is a food culture that becomes part of one's proactive and healthy lifestyle!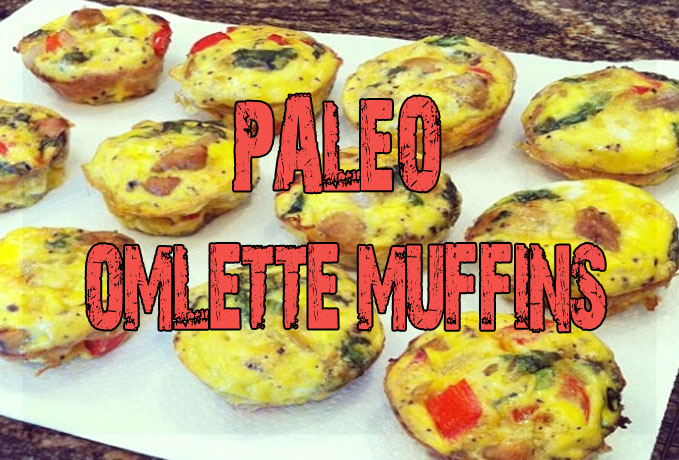 These paleo diet recipes are designed to help you in various ways. First, they will improve your blood circulation. A downside of this diet –if you would consider it a downside– is that you will need to consume less processed foods or totally avoid them, as they're not allowed in the paleo diet. Everything in the paleo diet should be fresh and, if possible, organic. So some sacrifices in junk food and processed products will have to be made.
For breakfast, a good starter recipe is the omelet muffin.
Omelet Muffins:
Omelet muffins are good for improving blood circulation in the body. They also help to keep sugar in blood at a constant and safe level for a longer period of time. This meal is rich in fats and protein and for this reason reduces hunger, which consequently helps with weight loss. The ingredients required to prepare omelet muffins are:
1/8 cup of water
1/4 teaspoon of salt
Coconut oil or muffin liners
8 eggs
1/8 teaspoon ground pepper
2 cups of diced vegetables (recommended vegetables include red bell peppers, broccoli, asparagus, and onions)
1/2 BBQ-cooked lean meats, cut into smaller pieces
Procedure for Making Omelet Muffins:
Once you have prepared all the necessary ingredients mentioned above, you can start making the muffins. Just follow these simple steps:
Preheat the oven to 180 degrees Celsius.
Grease eight muffin cups with coconut oil or use muffin liners.
Fill the remaining muffin cups with one inch of water. Make sure that they don't scorch during the baking process.
Beat the eggs in a medium bowl.
Add meat, vegetables, salt, and ground pepper to the bowl containing the beaten eggs.
Pour this mixture into the muffin cups.
Bake the muffins for about 18-20 minutes.
It's quick and simple to make these delicious but nutritious omelet muffins. If you noticed, the recipe doesn't include processed foods, includes the basic food groups you need in order to obtain all the necessary nutrients, and takes just a few minutes to prepare.
Benefits of Omelet Muffins:
Omelet muffins help to maintain blood glucose levels regular for a longer period of time. They're also very easy to prepare and anyone can make them quickly at home. They also improve blood circulation. This meal is also quite filling, and as such it will stave off hunger for a longer period throughout the day. This will keep you from gaining too much weight as it satisfies your hunger and keeps you from craving for something to eat a few hours after breakfast.
Omelet muffins is just one of the paleo diet recipes that you can enjoy without having to break your budget. They're also enjoyed by both children and adults. Children, in specific, are enticed to eat them even if they contain vegetables because they look like a dessert!