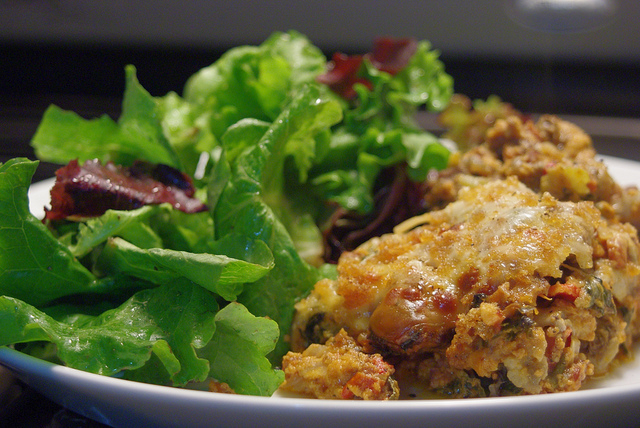 Few of the common Everyday Paleo Diet Recipes
The paleo diet, also called ''the Neanderthal diet'' owes its name to the fact it prescribes food we know to have been consumed by cavemen thousands of years ago. Our ancient ancestors had nothing other than natural food available to them; and for this reason the paleo diet allows only natural foods in its meal plans. The principle behind this redefining of our eating habits is intriguing: this natural food from the past has been brought back into our lives for good reason. The current diet many people follow is obviously not good for the heart, as the results of studies show. Fast food meals, as well as food varieties that have been processed and preserved have all been linked to various types of health problems, ranging from diabetes to heart attacks and from hypertension to cancer. These foods should thus be avoided, dictates the paleo diet, and the old style of eating has to be revived for our benefit.
Which Ingredients Are Used?
Paleo diet foods are often meaty or vegetarian. It is simple to plan your meals, as you can prepare them with a wide range of ingredients. You can make pizza or a pancake, even burgers; the paleo diet offers plenty of recipes for variety and following it you can easily have different dishes daily. Unlike other diets, with the paleo diet you will have little problem eating the same chicken or pork dishes over and over again, since it allows you to use different kinds of animal meat in your regular menu. In a paleo diet, you can make use of vegetables, fruit and nuts as well, which add even more variety to your meals.
Here you will find some delicious recipes for all three meals of the day. There are separate recipes for breakfast, lunch and dinner, which take little time to prepare and provide you with the necessary nutrition to be full of energy throughout your day!
Moroccan Burgers and Beet Salad
Moroccan Burgers and Beet Salad is a special recipe for lunch, featuring exotic flavors that are a welcome relief from the bland tastes we usually get from fast food meals. You need some ground beef, cilantro leaves that are finely chopped, Italian flat-leaf parsley, garlic, cinnamon, paprika, and cayenne pepper. Preparing these burgers is very easy, as you just have to combine all the ingredients, mix them well, and shape into patties. Place them on a grill and cook until they are as done as you desire: raw, well done or thoroughly grilled.
As for the Moroccan Beet Salad, you just have to obtain some beets, olive oil, lemon juice, cumin, and chopped Italian flat-leaf parsley. Cut, clean and place the beets in the fridge to be cooled. Next, mix the rest of the ingredients in a separate bowl and likewise put them in the refrigerator for 15 minutes before serving.
Eggplant Bolognese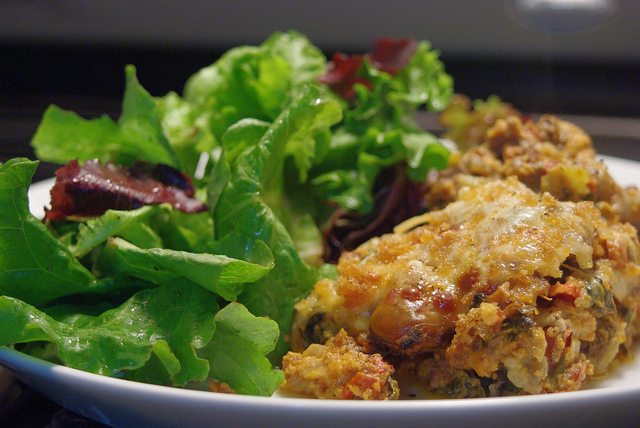 The recipe for eggplant Bolognese can be prepared with the following ingredients: ground pork, ground beef, red wine, tomato sauce, oregano, garlic, red bell pepper, coconut oil, and Italian eggplants, which need to be peeled and cubed.
Cook the eggplants in a soup pot; afterwards, take them out and pour some fat on them. Then heat and add pepper and onions. Move to the ground beef and pork; add some salt, garlic, and red wine. Adjust to a mild heat. Mix the two recipes in one bowl with tomato sauce, and add more pepper and salt, if necessary, to enhance the taste.
Other Delicious Paleo Recipes
Other recipes you can try that are in accordance with the paleo diet's food restrictions are: Italian Egg, Thai Basil and Beef Lettuce Wraps, One-pot Chicken Drumsticks, Sun-dried Tomato Meatballs, and many more. The paleo diet, despite quite restrictive in the ingredients it allows for food preparation, is bound to make one lead a healthier life and obtain a stronger physique. Sticking with it should soon work in your favor, despite some small sacrifices you might have to make!