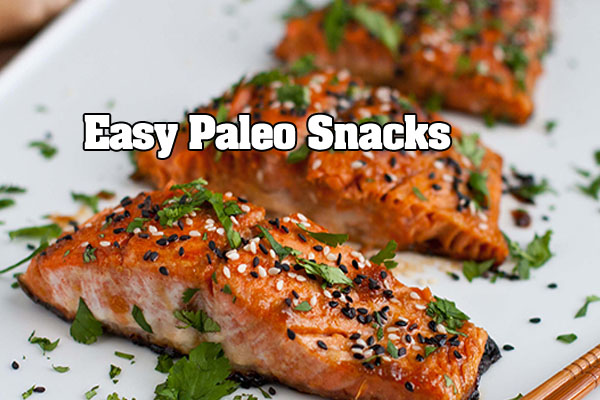 Easy to Make Paleo Snacks
The paleo diet, also called the caveman diet, aims to introduce us to the healthy food habits of our distant ancestors that lived during the Paleolithic Age. Since their meals contained no preservatives, they provided them only with all the necessary nutrients to lead a heavily active lifestyle. Paleo snacks, therefore, are snacks based on food that is unprocessed, unfermented, and un-preserved.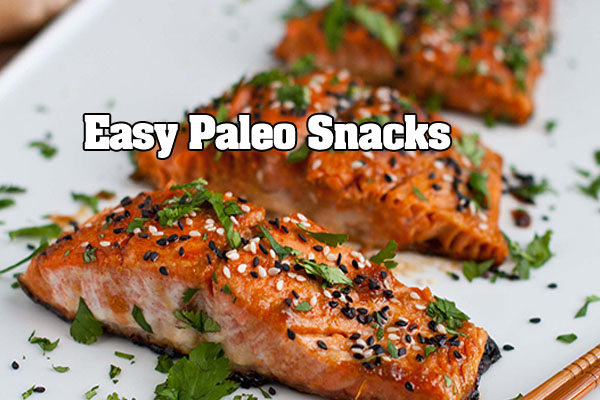 This diet is gaining popularity fast all over the world due to its high content of health-based nutrients. Most of the food we consume today doesn't provide a sufficient supply of minerals and vitamins. A healthy diet should contain all three meals of the day and snacks as well, but even the snacks need to be healthy if you truly want to get the full benefits of a healthy diet plan.
Whenever you feel hungry, don't just eat the easily accessible junk food out there. A lot of it is saturated in oil and contains harmful additives and artificial flavorings. Paleo snacks, on the other hand, don't contain animal fat or any of the artificial substances we've so gotten used to in the last decades.
Eating a lot of paleo food isn't harmful. Unlike other diets which starve the dieter as they prescribe minute portions of food, the paleo diet plan isn't so much concerned about the quantity; rather, it is the quality of the food you take in that is important. Here you will find some simple recipes for paleo snacks.
Suggested Paleo Snacks:
Time is a luxury for those who work in offices. They're always running on a busy schedule and therefore have only little time to prepare and eat a proper breakfast. Thankfully, there are many paleo snacks that can be made for such occasions.
A healthy recipe for a fresh morning start can be prepared very quickly by simply following this procedure. Tuna or salmon are the best ingredients for a perfect paleo snack. You can add some nuts and seeds of your choice and also make use of beef jerky. Chocolate and power bars are useful for providing instant energy. To add some fat content, use coconut or olive oil.
Paleo snacks, however, aren't only for the working group; they're also available for and loved by kids. Children tend to like only palatable dishes but, unfortunately, those that taste good are most often also unhealthy. For this reason, you have to be creative in choosing the right kind of food for children, making sure it's not only healthy but tasty at the same time.
One suggestion to encourage children to eat fruits is to be creative in food preparation. Get some fruits that are fresh and make the servings attractive by using a melon baller. Cut some slices of cheese and apple, mix them, and dip the fruit balls in coconut milk. Cucumber, tomato, avocado and grated carrot can be added when making turkey rollups. Make some chicken nuggets and coat them with egg. Or wrap some melon in ham. As long as the meal looks appetizing and tastes great, children are bound to enjoy it.
Other times, we find ourselves wishing for a midnight snack. In such circumstances, one can also have a paleo snack at night. Get some almonds, berries, and walnuts; mix them in a bowl and add some full-fat yoghurt and smoked salmon. Oats is a key ingredient for a healthy diet, so make some no-oat oatmeal.
Oatmeal isn't allowed in the paleo diet, so you will have to be creative and come up with healthy substitutes. Here, the mash is made of nuts, ground flaxseed, a mashed banana, eggs, milk, berries, and some almond butter. Mix them all in coconut milk and the snack is ready!
You can also make paleo snacks when your aim is to lose weight. For this weight loss recipe, you need a lot of vegetables that are fresh and organic. Vegetables can be roasted with a ranch dipping sauce. Slice carrots, cucumbers, and celery into sticks. A lot of other vegetables such as tomatoes and capsicum can be used to make low-calorie sandwiches. Avocado and fish can be used along with rice-less sushi and more.
Hopefully you will have some more ideas about making paleo snacks by now. Research your ingredients well and make sure to include only foods allowed in the paleo diet's menu. Paleo snacks are easy to make and provide you with numerous health benefits – and the best part is that they taste delicious!