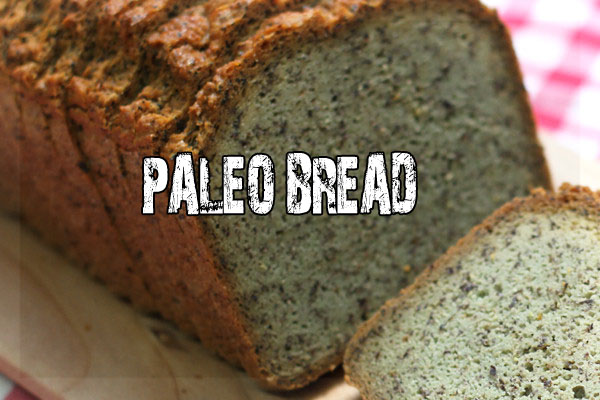 Guess what? You can still eat bread on Paleo! Here are 4 tips how…
Let's face it: bread is the ultimate comfort food… But does bread fits in a healthy diet like Paleo.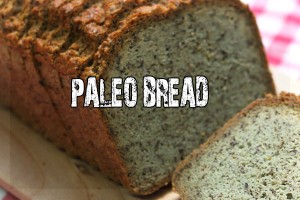 Like any carbohydrate, when it comes to the Paleo Diet, it's all about choosing the right kind
if you want to lose weight and improve your overall health. But with so many brands on the
market, where do you start? If you've always thought bread was forbidden on the Paleo Diet
– think again. Here are some top tips on how to lose weight and still eat bread.
1. Educate yourself about bread and Paleo
The average diet consist of a lot of bread. From white to brown to wholemeal, there's a plethora of varieties to choose from. But despite popular opinion, not all bread is necessarily bad for you. It's just that there are so many brands out there that contain the bad stuff. Whole grains and other glycemic foods can boost your insulin levels and blood sugar, which in turn can increase your chances of developing serious illnesses such as heart disease, diabetes, and cancer. Then there's fat gain. High insulin levels can cause your body to store fat – which, of course, is a big no-no if you want to eat healthy. Research also suggests that gluten-free breads aren't that much better than your regular kind, especially as they too can increase your blood sugar levels.
2. Finding alternatives
So, is there an alternative? Well, yes. If you can't give up bread for good, there are a number of options when on the Paleo Diet that won't cause your blood sugar levels to sky-rocket. They're all pretty healthy too. The first thing you should be looking for is bread that is low glycemic and gluten free. This bread is full of real ingredients and doesn't cause blood sugar spikes. Unlike other gluten-free breads, the breads you should be looking for (or even creating yourself) will ultimately be low in sugar, have few net carbohydrates, contain heart-healthy mono-unsaturated fat, consist of plenty of protein, and include lots of fibre. Although that sounds like a long list, it really isn't. You'll soon be able to find delicious, nutritious breads that CAN form part of your Paleo eating habits. They're also a win-win if you're trying to lose fat.
3. Eating in moderation
Just like with any food on ANY diet, it's all about eating in moderation. If you're already on the Paleo Diet – or are thinking of starting – you'll soon realize that you'll need to incorporate more whole foods such as legumes, healthy fats, and proteins, into your diet to reap all the benefits. Not only can the Paleo Diet help you to lose weight, but you'll notice an increase in your energy levels, your skin, your hair, and your general healthy. Paleo is all about going back to basics: it's essentially incorporating the foods that are ancestors once consumed during a time when there were no pesticides, preservatives, or nasty additives. Bread can be a part of your new diet, but you'll need to choose wisely, and consume it in moderation. For the purposes of weight loss, you will need to be expending more calories every day than you consume (this is around 2,000 for the average woman). Once you've mastered this, you'll be able to introduce more of the foods that you love into your diet – without having to worry about the consequences.
4. How to choose better bread
Making the right decision about the bread you consume can have a whole heap of health benefits. Not only will you feel less lethargic, but you'll also be consuming less calories. What's more, the calories you will be consuming will consist of the good stuff – think mono-unsaturated fat, protein, and healthy sources of carbs. And it's not just conventional bread that you should be changing when trying to lose weight on Paleo. Other bread-related products like tortillas, wraps, and even hamburger buns can all be switched for healthier alternatives. Whether you are going to purchase gluten-free and grain-free bread, or make it yourself using everyday ingredients, you will soon see the benefits. You will notice that you feel fuller for longer, and won't have that 'bloated' feeling that you experience when eating regular varieties.
If you want to enjoy this ultimate comfort food but don't want to destroy your health in the process, then you NEED to see this:
Click HERE  to find out more about healthy  bread!