Tasty Recipes for the Perfect Paleo Dinner
Paleo foods are ideal for anyone wishing to reduce weight and at the same time increase his/her body's ability to perform a lot of work. Not all diets can help you boost your strength and stamina over a short period of a time, but a paleo diet can. This is because it is designed to help you reduce fat and consume more essential nutrients.
Paleo diet recipes for all three meals have to be planned to perfection for best results. For breakfast, eating a lot will help you have the energy you need for carrying out the day's activities. For dinner, on the other hand, the food you choose has to be lighter.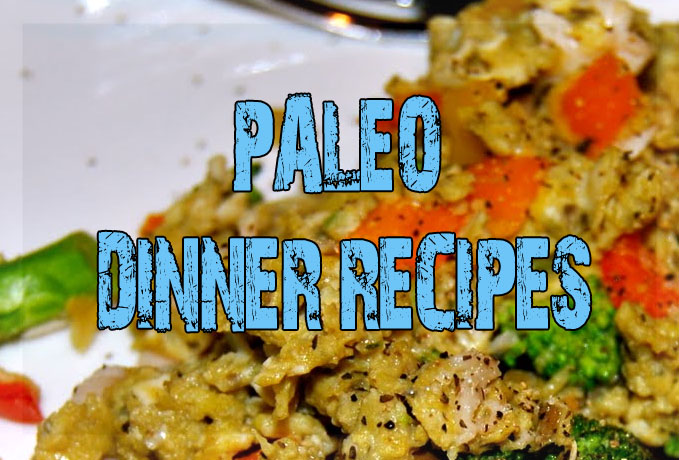 Eggs – A Paleo Diet Staple
Here you can find some delicious recipes for paleo dinners. Eggs are a recommended ingredient in any health diet, as they provide us with a lot of energy and constitute a good protein source, so make sure to add them in most meals you prepare.
You can cook eggs in a great variety of ways; as an omelet, poached or boiled. Steak can accompany eggs and make for a perfect paleo diet meal. Select one big, high-quality steak and cook it with some paprika. For fat, add some butter or ghee. You can also add pepper and a little salt, or your own combination of herbs, to lend your preparation some flavor.
Combine Your Favorite Ingredients: Paleo Chicken and Veggies
Paleo dishes often make use of meat and vegetables. In this recipe for dinner, you make use of chicken. Prepare a chicken breast and cut it into thin strips so that it can be cooked easily. Chop some onions and garlic; heat them up with butter or oil. Add chilli powder, oregano, cumin, and coriander to the meat. Pour some lemon juice to make it soft and easy to cook. Cook until chicken is tender.
This recipe for dinner is also ideal for people who want to lose weight, because chicken breast is the healthiest part of the chicken. And you can add your favorite vegetables to this paleo recipe to enhance the taste!
Liver Dishes
Caveman recipes often make use of various kinds of meat. In fact, you can eat any type of meat you want in the paleo diet – pork, beef, chicken, turkey, venison, mutton, or buffalo. A number of preparations could be made with every single part of the chicken or cut of beef. You can also make delicious dishes from liver. A simple recipe is to take large pieces of beef or pork liver and cook them with salt, pepper, and sliced onions. Slow cooking is preferable, as it keeps the liver soft and caramelizes the onions. You need to cook the onions and the liver separately, however.
Apple Pork Chop Recipe
Aside from chicken and beef, you can also make use of salmon, mushrooms, and bacon to prepare healthy paleo dinner recipes. Here is one recipe with apple and pork chops: Prepare 4 pieces of bone-in pork chops and some apples that have been cored and sliced. Season the pork slices with salt and pepper. Take a frying pan, use a little butter or cooking oil, and fry the pork slices in it. Reduce the heat and in the meantime, cook the apple and onion topping. After 4 minutes, the cooked apple and onion topping could be placed over the pork slices. This is just one of the many great recipes you can make use of for paleo dinners.
Leave a comment to tell us about your experience following a paleo diet! .To find out more healthy recipes in the caveman style, subscribe to our newsletter.